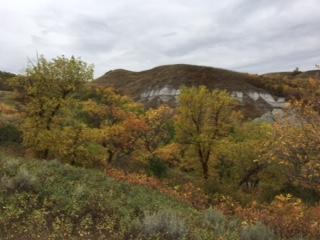 Wow, time flies when you are having fun!  It is October already!?! 
I already knew this, but it has been confirm, Massey is indeed an amazing place.  I need to thank the staff for their dedication to making the school start up as smooth as possible despite a few bumps in the road.  I would like to thank the SCC for their work on the Welcome Back BBQ.  It was an awesome event that helped the community come together and feel a sense of belonging.  The burgers were pretty tasty too!  As far as extracurricular activities go, we have both girls and boys volleyball in full swing and cross country has been very popular as well.  The Terry Fox Walk and collection of donations was a great success.  We were able to join Campbell Collegiate on a beautiful day to walk through the community and we raised over $800 for the Terry Fox Foundation.
As we look forward to the month of October, the action continues.  We have a long weekend, picture days and a spirit week to look forward too.  By the way, we do a lot of learning here too.  As a staff we are working on our Strategic Plan and our school goals.  These align with the Regina Public Schools and Ministry of Education Strategic Plans.  All of these are living documents that guide our planning and our focus on student achievement.  We do formative and summative assessments throughout the year to monitor and measure student success. The results allow us to plan appropriately to meet the needs of the students and to ensure academic growth.
As Summer turns to Autumn, and the green changes to shades of orange, gold and red, we continue our journey through the 2017-2018 school year and towards all of the exciting times that lie ahead.
Directrice / Principal
École Massey School
Regina Public Schools
Ph: (306) 791-8504