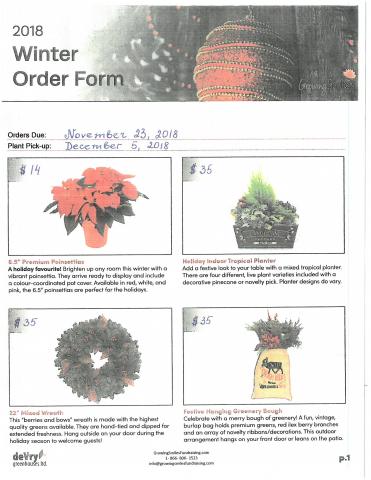 Massey SCC is hosting a Poinsettia fundraiser. Forms will be going home with students this week. Orders are due by November 23rd and pick up is December 5th.
If you have any questions, please contact Svetlana de Leyssac at sveta_deleyssac@list.ru
Here are the links for the order form and additional information.