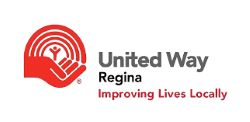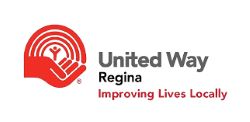 École Massey School United Way Fundraisers 2019
All proceeds go to United Way
We will be challenging Wilfrid Walker School to see which school raises the most funds.
Massey United Way Campaign Kickoff Staff Breakfast (November 5th)
Muffins, fruit, juice - staff gives a donation for breakfast
Individual Staff Pledges through Payroll Contribution
(November 4th - December 6th)
Soup & Bun Staff Lunch (November 21st)
Staff members donate soup & bun, others purchase lunch for $5.00
Book Sale for Staff (November 18th - 22nd)
Bring your books from home as a donation.  Table will be set up in the staff room to sell books. 
Prices will be set for paperback, hard covers, children's books, etc. 
Student Zumba Dance Party (Date TBD, PM)
Students (and staff) are invited to donate a $1.00 to participate.
1:00 – 1:30 for grades K - 2
1:30 – 2:00 for grades 3 - 5
2:30 – 3:00 for grades 6 - 8
Staff Clothing Swap (December 2nd - 6th)
Staff brings clean, gently used items. $5 to participate. Take as many items as you like.
(adult or children's clothing, accessories, purses/bags, etc. will be accepted)
Twoonie Tuesdays – Staff and Students (November 5th, 12th, 19th, 26th, December 3rd )
Each Tuesday, staff & students bring twoonies (coins) to donate to United Way
Hat Day – Staff and Students (December 5th)
Staff & Students are invited to donate $1.00 to wear their favorite hat for the day.
About United Way Regina & Regina Public Schools
United Way Regina collaborates with Regina Public Schools and many other community organizations to support academic success for students.
Best practices are used in All That Kids Can Be initiatives, such as:

- Supporting consistent school attendance through Attendance Matters.

- Developing an early love of reading through the Campaign for Grade-Level Reading.

In fact, as this CTV article explains, these initiatives have allowed Regina to just become the second Canadian city to join an international campaign to improve reading for young kids.