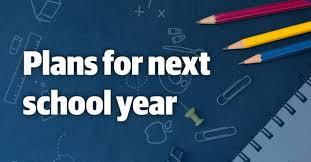 Update made on Sept. 01, 2020:  1. see note below for kindergarten staggered start.  2. Provincial Safe Schools Plan 
Below you will find the École Massey School Return to School Fall 2020 plan.  Please read this plan carefully to be aware of major changes to procedures for the start of the year.  This plan will be reviewed and revised as needed.  There are still many uncertainties due to COVID-19 but we are working hard to ensure student, staff, family and community safety.
/sites/ecolemassey.rbe.sk.ca/files/assets/files/Massey%20Safe%20Return%20to%20School%20September%202020.docx%20-%20Google%20Docs.pdf
Class placements will be shared with families on August 31st.  Please note we will not be accepting any requests for changes to class lists at this time.  Our focus will be safety, lowering anxiety, laughter, belonging and learning.
As noted in the plan, school starts are staggered as follows:
Families with last names starting with A-K -Students attend Sept. 8th and Sept. 10th
Families with last names starting with L-Z - Students attend Sept. 9th and Sept. 11th
All students begin full attendance on Sept. 14th
Note  for Kindergarten families:
Kindergarten students will attend only 1 day from Sept. 8th - 11th.  You would have received an email from Mme Pelletier or Mme McKenzie-Cox advising which class and which day your child would attend.  Please call the school if you have not received this email.
Also included you will find a helpful Infographic which will be helpful in discussion with your child:
/sites/ecolemassey.rbe.sk.ca/files/assets/files/%C3%89cole%20Massey%20Return%20to%20School%20Safety%20Plan%20Infographic.pdf

https://www.saskatchewan.ca/government/health-care-administration-and-provider-resources/treatment-procedures-and-guidelines/emerging-public-health-issues/2019-novel-coronavirus/safe-schools-plan#:~:text=Under%20the%20Saskatchewan%20Safe%20Schools,ensure%20student%20and%20staff%20safety.&text=Level%203%20%E2%80%93%20Reduced%20in%2Dclass,learning%20opportunities%20offered%20by%20divisions.
Please email via our website massey@rbe.sk.ca if you have any questions regarding this information.
Thank you all for your patience and understanding as we work toward a return to school.