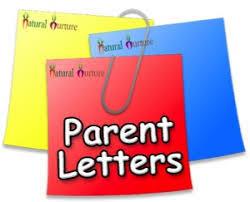 Here is a copy of the letter to parents from Sept. 06, 2020:
September 06, 2020,
Welcome École Massey Mustang Families,
Thank you to all our staff and families for your patience, understanding and efforts while we adjust to a new and different school opening.  We are excited to see our students.  We have missed them and are so looking forward to learning and growing together again.  Certainly, processes will be vastly different from previous years but we wanted to share some information for the first week to ease the transition to a return to in-person classes.
You should all have had communication from the school regarding classroom placement.  You teacher shared important information about the first week attendance, entry doors and start/end time.  If you are walking your child to school, we ask that parents not enter the playground and have an agreed upon meeting place (fence, tree, gate, etc.) for dismissal.
To ensure safety of our community, parents will:
Follow the SHA guidelines for COVID-19 in the Safe Schools Plan Parent Package each and every morning to asses if their child should attend school. 

Report absences to the school at 306 791-8504. 

Contact 811 should their child exhibit COVID-19 symptoms for further instructions.

Wash and return student masks daily.

Send their children with refillable water bottles daily.

Send lunch in the morning with students.

Refrain from entering building and playground area.

Complete and return the Early Dismissal Permission form if applicable: 
Information for parents and students;
Arrive at school as close to 9:08 start time if walking.

Line up in designated areas on playground for entry.

Wait for teachers to indicate entry.

Return all lunch and snack waste/wrappers home daily to reduce garbage in rooms.

Wear masks appropriately -  grades 4-8 mandatory, K-3 mandatory when social distancing is not possible.

Communicate with classroom teacher with concerns.

Use waiting areas indicated by washrooms and office to maintain social distance.

Wear masks on the playground if social distancing is not possible.

Wear masks while riding school bus (all students).

Remain in their assigned seat in classroom and on school bus.
Our staggered start begins with families with last names A-K attending on Tuesday, Sept. 8th and Thursday, Sept. 10th and our L-Z families attending on Wed., Sept. 9th and Friday, Sept. 11th.  Kindergarten families will follow the A-B schedule and attend only 1 day this week.  We look forward to seeing you all soon.
Yours in health and learning,
Mme Frankie Pelletier, Principal                 Mme Maxine McKenzie-Cox, Vice-Principal