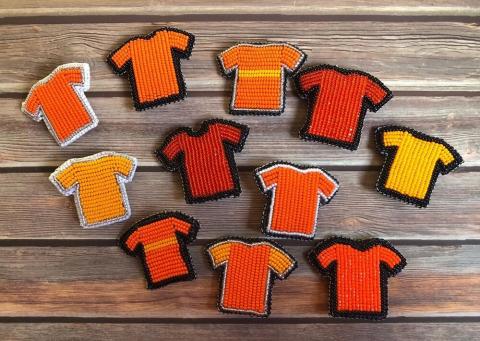 Bonjour Massey Mustang Families,
As you know, our Réconcili-Action Team has been sharing information with all our staff and students since the start of the year.  Our map of Saskatchewan residential schools  has arrived and is displayed in our front foyer for all students and staff to see.  We are continuing with our Reconcili-Action commemorative walks with all classes and are collectively tracking our kilometers.
Our Grade 7 & 8 students are working on a slide presentation of our weekly bulletin boards so families can share and learn together about this dark time in our Canadian history.  Attached you will find photos of our bulletin board in the junior hallway which guides our learning on this journey, as well as photos of our map and accompanying legend.
We are looking forward to having a weekly sharing with our families via Edsby in collaboration with our senior students.  Please note that all our information comes from the National Center for Truth and Reconciliation.  Our Saskatchewan Curriculum at all levels incorporates all aspects of Indigenous Culture and Ways of Knowing for our students.  Every Child Matters!
Your in health and learning,
Frankie Pelletier -  Directrice/Principal